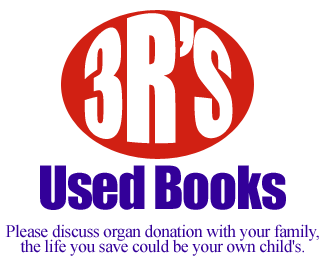 DUE TO COVID-19,  WE HAVE CLOSED OUR STORE TO KEEP YOU AND OURSELVES SAFE AND HEALTHY!
Did you run out of books?  We are putting together a new service as a test pilot!  This requires a minimum purchase of $40.00 in St. Catharines and $50.00 for outside the city but still within the Niagara Region.  There will also be a $5.00 delivery charge.  Just etransfer the funds to [email protected] along with your preferred reading request.  We cannot guarantee specific titles, but we can guarantee the possiblity of finding the author you've been longing for.  Along with your payment, please include what types of books you enjoy with a short description so that our talented staff can put together your new reading experience!
IF YOU NEED OUR NOVELTY SEEDS, PLEASE EMAIL LAURIE DIRECTLY AT [email protected].  We can do etrans and porch delivery locally!  
STAY SAFE AND ISOLATE!
Welcome to the new home of
 Hannelore Headley Old & Fine Books Inc.  
and
HanneLaurie's Headshop and Cannabis SEED BANK
Please note that our book prices are in US Dollars!
Our brick and mortar store is named Hannelore Headley Old & Fine Books, Inc.  We are located at 71 Queen St., St. Catharines, ON, Canada.  Our phone number is 905-684-6145 or you can reach us by email [email protected]
We also have Niagara's BEST seed bank!  You will find souvenir seeds from Crop King, Sonoma Seeds, Sunwest Genetics, Future Genetix, Dutch Passion and many others!  At HanneLaurie's Head Shop and Boutique, you can buy smoking related products like pipes, papers and other smoking accoutrements.  Give us a call and ask if we have your seeds in stock.   Also in stock are e-cigs complete with nicotine fluids.  Vape pens, dab containers etc.... 
We are the local distributor of SolMate Socks!  Life is too short to worry about mis-matched socks!
You can also order Young Living Essential Oils, Tupperware and Norwex.  You should smell all of our scents of Anna's Incense and Sage!
We also stock Adult Colouring Books and Pencil Crayons!  Release your inner child!
We also stock local artwork from Barbara Bucknall and Lynne Mawson!
As for books, we have vast selections of Military and other History, Art, Biography, Religion, Philosophy, Travel, Medical, Cooking, Crafts, Science, Business and all of the other genres!!!
Hannelore Headley was an ICON in our community for over 41 years.  She will be deeply missed.  Rest in peace Hanna, knowing your traditions continue for another lifetime!
All on-line purchases come with a 30 day money-back guarantee if the product is not as described and is returned in the same condition as dispatched. For all other reasons, we will refund the purchase price less shipping upon it's return in same condition as dispatched.  All book prices are in US funds!